De Portable Penetrator is een
Penetrator
maar dan
Portable.
In eerste instantie was een Portable Penetrator een Branded SecPoint Penetrator Laptop, nu ook verkrijgbaar als software via de hypervisor platformen VMware Player /Fusion of  VMware for Workstations / Fusion Pro.
Nu wordt vaak gekozen voor de software versie, echter is de eerste generatie een Portable Penetrator is echter nog steeds verkrijgbaar in combinatie met een HP of Dell Laptop.
Waarom kiezen voor een Portable Penetrator?
Wie op zoek is naar een zeer uitgebreide Vulnerability Assessment & Penetration Testing (VAPT) oplossing, die ook Wi-Fi Netwerken kan analyseren, heeft met  de Portable Penetrator de beste beveiliging tegen ongewenste indringers.
Vulnerability Management
Laptop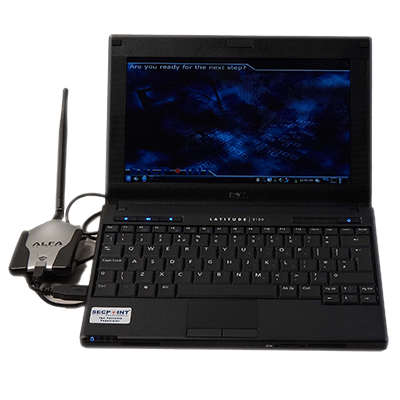 Virtuele Editie
Security Awareness = niet hopen dat het goed blijft gaan
Zonder de juiste Security Awareness loopt uw netwerk gevaar.

Geef een boost aan uw Security Awareness.
Beter voorkomen dan genezen.

Eenmaal gehackt, dan bent u te laat.

Breng uw bedrijf en uw klanten niet in risico.
Key Features
Vulnerability Management
Pen. Testing
Vulnerability Scanning
Distribution System
Ticket Management
Cloud SAAS